Building a Custom Desktop PC under $700 is a challenge especially when you don't have any more to spend for monitor or surround sound system etc. We have recently surveyed and searched many computer products and decided to go with the following parts to give you the best possible PC configuration at the lowest possible price.
Our Custom Desktop PC includes Motherboard, Processor, RAM, Hard disk, Graphics card, Casing, 21.5-inch full HD monitor, and a remote controlled 5.1 channel sound system.
We have listed the components with their prices and brief reviews below.
ASUS P8H61-M LX Motherboard
The core component in a PC that gives you the ability to adapt to new components is the motherboard. If you have provisions to upgrade your processor in near future then the first thing you should do is pick a motherboard that supports a wide variety of processors. We picked the ASUS P8H61-M LX motherboard. It can support up to third generation core i7 processors. You can buy it on Amazon.com
.
Intel Pentium G620 Processor
We have selected the Intel third generation dual-core processor Pentium G620 with 2.6 GHz speed and 3MB cache. Surprisingly, in some cases, we found it to outperform the core i3. When it comes to stability, multi-tasking, and entertainment, this affordable processor is a better choice. However, if you are more inclined at gaming, then Intel Pentium G620 could be somewhat disappointing. It is available at Amazon.com
.
Western Digital Caviar Blue and Samsung SATA Hard Disks
Definitely, you need reliable and large storage for your data. Given our budget, the best we can go for is 1TB Hard Disk. However, two internal hard disks are better than a single internal hard disk even though most hard disk manufacturers provide three years warranty. But remember the warranty does not cover the loss of data. So, we went for two Hard Disks: Samsung SATA 80GB and Western Digital Caviar Blue 500 GB. Having two Hard Disks will ensure data safety and make backup recovery easy. You can buy WD HDD on Amazon.com
SATA III 7200 RPM 16 MB Cache and Samsung HD080HJP 80GB Hard Drive for on Amazon.com
.
Transcend JetRam 4 GB RAM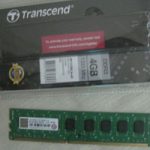 RAM is vital for the speedy operation of your computer. We decided to go for 4GB RAM. We picked the Transcend JetRam 4 GB 240-Pin DDR3 Desktop DIMM 1333 MHz. It has been a good choice for the overall performance boost too. You can get it on Amazon.com
.
Sapphire Radeon HD 6450 Graphics Card
A Custom Desktop PC is never complete unless it is good enough for playing games. That is where we picked an affordable gaming graphics card with moderately good graphics abilities. It's Sapphire Radeon HD 6450 with 2 GB DDR3 (1GB built-in, 1 GB shared). It would not make your PC a monster gamer, but Sapphire HD 6450 will surely turn into a decent one. If you cannot find Sapphire Radeon HD 6450 2GB, then go for the Sapphire Radeon HD 6450 1GB dedicated DDR3 memory. If you are going to have only 4GB RAM, then it will not consume the extra share from your RAMS. Sapphire Radeon HD 6450 1GB is available on Amazon.com
.
ASUS Internal 24X SATA DVDRW
Obviously, the days of optical drives have come to an end with the revolution of internet media and high capacity pen drives. Buying a Blu-Ray is just a waste of money. We picked ASUS Internal 24X SATA Optical Drive DRW-24B3S, because, it will let us install different programs from DVDs and CDs. It is available at Amazon.com
.
A4Tech KL-5 Keyboard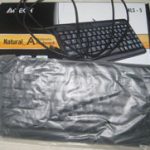 You need not spend a whole lot on the wireless keyboard or on a gaming keyboard. You can rather buy A4Tech KL-5 Mini Slim Compact Keyboard. It is affordable and uses less real estate on your desk. You can get it Amazon.com
.
Logitech Wireless M185 Mouse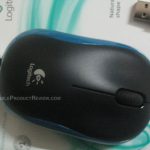 Well, when it is about an all-purpose desktop, you need more comfort of handling it. You need a remote control. That is why we picked a wireless mouse. We picked the Logitech Wireless M185 mouse. It is precise, and you can control your computer from 30 feet (10 meters) away. The single removable battery lasts for about a year. It is lightweight and perfectly fits in your hand. You can get it on Amazon.com
.
Onyx Elite Micro ATX Case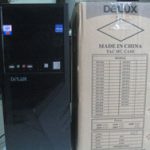 We picked the Deluxe ATX case for our Custom Desktop PC. It turns out that it was a good pick. Deluxe ATX has enough room inside and still, it maintains to be small enough. It comes with a 400W power supply which is reasonably good. It is not such a fancy one, but it still looks attractive. Deluxe ATX case costs about $20. However, if you cannot get it on your local or online store then go for Onyx Elite Micro ATX mATX Mid Tower Computer Case. You can buy it on Amazon.com
.
Asus VH242H 23.6-Inch Full-HD Monitor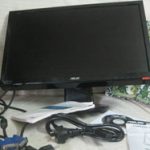 We picked the Asus VH222H 21.5-Inch Full-HD LCD Monitor. You would be lucky to get it in a store. However, Asus VH242H 23.6-Inch Full-HD LCD Monitor is even better. It's a good monitor with loveable details and contrast ratio. It is true HD. You can get it on Amazon.com
.
Logitech X-540 5.1 Surround Sound Speaker System
We were lucky to stumble upon the F&D F6000 in one of our colleagues' apartment. It's a 5:1 remote control speaker system manufactured by Fenda. The sound detail it produces is surprisingly deep given the price. Cinematic surround sound and deep bass are a true pleasure to your ears. It costs about $120. However, if you don't get it in your local store, you can go for an equally good 5:1 speaker system such as the Logitech X-540 5.1 Surround Sound Speaker System. You can get it on amazon.com.
Gadmei XGA TV Tuner Box TV2810E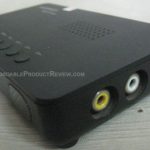 We went for the affordable Gadmei XGA TV Tuner Box TV2810E. It supports NTSC, PAL, and SECAM. Plus it supports TV resolution on your monitor up to 1920x1080p true HD resolution. It is available for only $25. However, if you cannot get it in a local or online store, you can go for an even better TV Tuner, the AverMedia. Similar TV tuners are available on Amazon.com
.
Conclusion
The performance of our Custom Desktop PC was exemplary in almost every department. We could edit movies and pictures, play games, watch movies, listen to songs. The processing speed was very fast. Every program loaded almost instantly. Movie watching experience was heightened with life-life music. The gaming experience was excellent too. We played NFS Hot Pursuit 2011, Dirt 2 in moderate details. We are proud of our Custom Desktop PC configuration and highly recommend to anyone who is looking to build an all-purpose desktop at an affordable price.