I had the opportunity to review some of the best 5.1 surround sound system including Boston Acoustics, Klipsch, Logitech, Polk, JBL, F&D among others. The reviews were based on extensive testing and opinions of one of my friends, an audiophile. This audiophile uses the Definitive Technology ProCinema 600 5.1 Home-Theater Speaker System to compare the sound output of other home theaters. We often see him playing air guitar and drumming in the air. The audiophile can instantly tell if a beat is missing or if the mids, highs or lows are not prominent enough. He has a varied taste in music. He listens to Jimi Hendrix, Rainbow, Deep Purple, Van Hallen, Iron Maiden, Radiohead, Gorillaz, Limp Bizkit, Linking Park, Blur, Against Me, Slipknot, Slayer, Nas, Ja Rule, Ice Cube and so on. But, he is not just into Blues, hard rock, heavy metal, alternative, and Rap genres, he listens to Bob Dylan, Bruce Springsteen, Cliff Richard, Kenny Rogers, Sade, Adele, and Amy Winehouse! I prepared this list based on his suggestions. So, here is my list of the best 5.1 surround sound system that is affordable and worth every penny.
Best 5.1 Surround Sound Speaker Systems under $300
F&D F6000 tops the least because it is the best 5.1 speaker system available under $150. This speaker has a pick RMS power of 125 watts. It outputs a deep base at full clarity with high fidelity. It sports a massive 8-inch bass driver. The full-function remote control and large display on the sub-woofer front make life easy for any audiophile. Read the full review.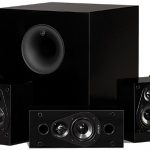 Energy Take Classic seconds the list because it does not come with remote control. Otherwise, it outputs clear sound even at maximum volume without any distortion. The bass is deep and it does not make a booming sound when watching sequences of large objects cracking from 3D movies such as Avengers Infinity War. It rattles your furniture in the room though.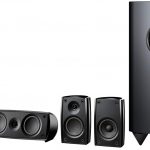 Onkyo SKS-HT690 sports a monstrous 10-inch bass driver and features 130 watts of RMS power at peak. It has a stylish look. The woofer is massive and produces very deep bass that will shake the couch you are sitting on even at 60 percent volume. It must be in your favorite speakers' list.
Logitech Z906 outputs clean sound without resonance or boominess of bass. Even at maximum volume, this 5.1 speaker system keeps the output to a very desirable level with a slight distortion of bass. However, in most cases, you will not need to pump the volume any higher than 80 percent. The furniture starts shaking at 70 percent volume. The bass is deep enough, and the fidelity is awesome. It has got a sophisticated look that lets it blend in with your existing decor. Read the full review.
Harman Kardon HKTS 16BQ produces lifelike sound with high fidelity and heavy base (200 Watts). It is even upgradable to 7.1. It outputs precise lows, mids, and highs to the extent of lifelike music. HKTS 16BQ will rock you with every detail when watching a movie or playing a game. We would have recommended the Harman Kardon HKTS20BQ, which is the new model of 16BQ. HKTS20BQ looks and feels much better and sound as good, but it will cost you about $200 more.